You've met Hera before, no doubt. She makes occasional appearances in my post but most frequently when there's doggy things involved. She loves reviewing Bark Boxes and Bugsy's Box, she's looking forward to trying her paw at a few British dog boxes next.  But I figured before any of that, perhaps I should introduce you to the little light of my life. Then maybe she can start making more frequent appearances on the blog. So, this is Hera. The photo is blurry because when she was a puppy she just wouldn't sit still so every photo we took for two months was blurry because she just wanted to love everyone up all the time. She's still like that, she loves attention and kisses.
Her all time favourite activity is giving Daddy lots of kisses. It's borderline showering because she licks him from one side of his head to the other and back again. She also enjoys any orifices – nose, mouth and ear. She'll get in there and clean that out nice and soft. She often helps Daddy go to sleep by licking his head. It's a mutually beneficial relationship.
Hera also loves road trips. Any time we're going out in the car she just has to join. She, also, enjoys being in the driver's seat. It seems dangerous but there's just enough room for her to curl in your lap and not be in the way. But sometimes she gets kicked into shotgun and she doesn't like that very much. You can tell when Hera's been in the car though, there's always an abundance of little nose prints all over the bottom edge of the windows.
Hera loves going for hikes, not walks. The longer the better. For a little puppy with little legs she has a great deal of stamina. I think she prefers hikes because it's out in the woods which means most of the time we take her off the lead so she can explore with us and it helps with training. The only way you're going to get a dog to learn to stay with you is trust it not to run off. She's very good at keeping close. On that note, Hera also loves to go camping. S'mores are her favourite. And squirrels.
Hera's also a little weird.
Okay, a lot weird. But we still love her. She thinks she's a cat, she makes weird faces when she sleeps and sometimes she gets into one of those toddler "silly hour" moods where she just wants to roll around on her back and flap her legs in the air like she just don't care.
Hera also loves to sleep, especially in warm places… Under a blanket, against your body,
near the fireplace,
in the summer sun… She is a lover of hot, hot, hot. She'll lie out in the sun until she's panting because she loves it so much. It's a far cry from other dogs I've ever owned who always shy from being too warm.
Hera also likes taking things that don't belong to her. Her preference is items that belong to Mummy, but sometimes Daddy gets the chew too. Things Hera has destroyed: 2 Macbook charger cords, 7 iPhone charger cords, 3 pairs of high heel shoes, a lip balm, earrings, the cover sleeve for records, a toilet water line, playstation cords, candles, a wallet and a purse strap. Yeah, there's a chewing situation over here. But she understands the phrase "is that yours?" when you catch her with something. She'll put it down and go find a toy that is, actually, hers.
She's my little baby and she knows it. She's a big sucky-poo who has never met a person who didn't love her instantly. She just has a direct line to everyone's heart. She's a cuddly little bug who is so full of energy and adventure. I hope as she makes more appearances on the blog you'll come to love her too.
One of the pitfalls of being a creative is my overactive imagination. Sure, it's the source of my inspiration. The cause of why I'm able to create fantastical storylines and craft them into something enjoyable… But it also romanticizes everything in my life. Especially when I set my mind to something.
The dangers of romanticizing something comes in the inevitable disappointment that always follows when it doesn't work out as I planned. I have a trail of broken dreams in my past where I have worked things out to be more grandiose than they turned out to be. Or worse still, I keep getting my hopes up by romanticizing the outcome of something that I longed for.
I've romanticized England, I've romanticized job prospects and now I'm romanticizing my writing career. I have too many hopes and dreams, I bounce from one idea to the next without settling down for just one. There's just so many things I want and I want to do that the first opportunity that comes around for success makes me jump for it with all my being. But the truth of the matter is I really don't know what I'm doing with myself.
A few weeks ago my best friend messaged me about a job opening at her work. It's back in Canada but she said they were open to me working from home. I thought this was a great opportunity, if I were to get it. All my paychecks would go into my Canadian bank account and I wouldn't have to worry about transferring funds for the wedding. Any extra we made would just go right into saving for when we wanted to move back and get a house of our own. Plus, having a job in Canada would make Marc's sponsorship a piece of cake.
But of course, I didn't get the job. Despite spending three days researching for the position and putting together a mock report as well. I was completely shattered when I got the email saying I didn't get the job. And I was angry. It didn't seem fair, I was qualified for the job I just needed someone to believe in me.
That seems to be the excuse every time though. I've made a lot of bad decisions in my life and now I'm paying for it with a lack of career. I should've been smarter with university. It's no longer good enough to just have a degree, it needs to be a degree worth something and "Liberal Arts" is nothing. No one gives a shit about liberal arts. Not that I blame them. I just took stupid, fluffy classes that suited my interests. It didn't teach me anything.
I want to go back to school, but I don't have the money for it. I need a job to do that but retail work just isn't cutting it for me anymore. I'm stuck in this slump and I don't know how to pick myself up out of it. I could just get student loans and go into debt to go back to school but then, I don't want to have more debts to pay off before the first are. But that just seems like the only way to get myself into a better position than I am right now. Then again, going back to school requires me figuring out what I'm going to do with myself and I'm back to square one.
You know, all those hopes and dreams and not being able to pick one?
What's meant to be will be, and all that jazz. I need to stop romanticizing everything and come up with a dream that can be a reality. I really need to sit down and come up with solid plan and with that plan take concrete steps toward dreams that can come true. No more disappointment, broken dreams and let-down hopes – right?
And I'll try to stop being Marlin.
I can't believe it's finally here! After months of editing, worrying and a ton of butterflies I have finally decided to self-publish my debut novel. It's been a little surreal since doing it, my life hasn't changed drastically except for the fact that I can finally say "I'm an author".
That, in itself, has been a moment I have been waiting for my entire life. I honestly can't remember a time I wasn't writing but I can tell you I never actually thought this moment would come.
So, let me tell you a little bit about my book: it's the first book in a series called "Grace of Gods" which recounts the adventures of these humans who have found out their Greek Gods reincarnated. Each story ties in with the last but with a different narrator each time. In Ode to the Queen Savannah is our narrator and it follows her story as she learns about who her Goddess is and all the trouble that comes with her.
Here's the Amazon synopsis:
Savannah has been kidnapped. By a man who claims he's a Titan and she's a Greek Goddess. It's a little farfetched and she wishes it isn't true but the evidence is piling up against her. Except, she doesn't know who her Goddess is and no one will tell her. 

Instead, Charlotte is happy to make her life a living hell and the friends she does make turn to enemies. And then there's Aidan: the arrogant and mysterious King of the Gods. Savannah finds herself drawn to him despite her best efforts not to get involved with another guy. She doesn't need this kind of trouble when her life is already upside down; being a Goddess is hard enough. 

Driven by fate and a past she knows nothing about Savannah tries to navigate her new world as one of the Twelve Olympians. Is history going to repeat itself or will the New Olympians write their own myths?
I class it as a paranormal romance, falling somewhere in between YA and NA. There are some sexual tones but nothing explicit. My 15 year old cousin was my beta reader and she wasn't uncomfortable with any of the content so that's why I still classify it as YA. (She also passed it along to her friends so… It must be up their alley).
If you're interested in reading it you can purchase it on Amazon. And if you love it, please leave a review on Amazon or Goodreads! Thanks so much everyone <3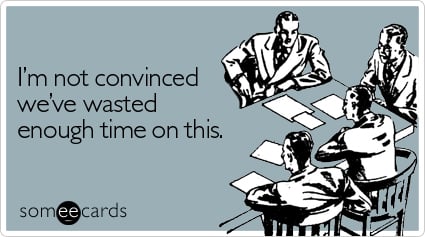 Getting a bank account – it seems like the simplest thing there would be to do. When Marc came over to Canada we went to the bank together and I added him onto my account as a joint holder. They asked to see his passport, added him on and we went on our merry way. Three days later he had his bank card.
Doing the same in the UK was going to be cake. Right? Wrong.
We walked into NatWest, asked to see someone about adding a joint bank account and they sat us down to wait. After about 20 minutes someone brought us over to their computer and started the process. They took my passport and my visa, they gave me paperwork to fill out and then they asked for proof of residency. Sorry, what? Proof of residency = a utility bill (????) or a bank statement (?????????????????).
Sorry, did you miss the part about how I arrived in the UK less than a week ago? Apparently that doesn't matter. I'm supposed to get my name on some kind of utility bill (water, gas, heating, something) or I'm supposed to give them a bank statement.
Well, first of all… I'm living with my in-laws at the moment so they're not going to temporarily put me on their utility bills. And even if I was renting I would have to have a job to rent and to have a job I need a bank account. But I can't get a bank account without proof of residency which I need a bank account for.
Yeah.
So, how to get a bank account in the uk – or, as I prefer, how to screw the banks over at their own game:
Find a bank that doesn't need proof of residency.
Does that exist? Of course it does. England is riddled with internationals, they just can't not have a bank somewhere that has such strict (stupid) policies. I googled. Apparently Lloyd's TSB has an international account for those fresh off the boat. Excellent. So off I went to the bank to sign up. After an hour on hold on the phone, yes in the bank and the entire time sitting in awkward silence with the CSR across from me, I was finally directed to someone who could help. She wanted to know how much money I would be depositing into the account today. I said "£20?" And she was silent. Then she said "do you have any other money?" And I, embarrassed at this point, said: "well, I'm hoping to transfer my Canadian funds into the account once I have it." And she says: "oh good because we require a small deposit to open this account." …………………. "of £25 000." I choked and said "thanks, have a nice day."
Okay, nevermind that.
I'm not a swiss national trying to move fraudulent money you know, I'm just a normal person who used to work part time.. Yikes. Back to the drawing board. I did more research and found that Barclays doesn't ask for proof of residency for Canadians because they have an agreement with Canada to simply accept Canadian passports. I don't know the politics of it but it worked. I know how a bank account with Barclays and after a week of stressing about this all was simple as I had once expected it to be.
So save yourself the trouble, just go to Barclays and then ask for weekly paper statements. They'll send one to you in a week's time and then you can go to any bank you want to sign up with them and you'll also – fun fact – need proof of residency for any jobs you go for too. Yeah… I just don't understand it.
One of the biggest hurdles (visa aside) we faced when moving was bringing a Dog from Canada to the UK. As anyone who has read this blog previously knows, or is an IG follower, my dog is my baby. I've had many a conversation with people about how dogs aren't like children and what I feel for my dog is nothing like what a mother feels for her child and blah blah blah… Well, let me tell you something – you're probably right. However, as a woman without children currently the one thing filling that void for me is my dog. And because I have no children to compare her with I have an overwhelming sense of protection and love for my furry, four-legged creature whom I didn't birth but have feed, loved, bathed, slept with and worried over every single day since she joined my life a year ago.
But that isn't what today's post is about…
Today's post is going to be a lot more informative about the process than yesterday's was because when I was looking for someone's account of their experience I was coming up blank. I didn't necessarily need thorough information but I just needed guidance of some kind and that's what I come bearing.
When moving Hera while security was one thing I was worried about, I was also concerned with money as we were very limited in our funds and simply couldn't afford thousands of dollars in fees to bring Hera to the UK. So I started doing some research to see what was the cheapest way to fly her over.
What I was also considering in the fees was the price of both mine and Marc's flight as well since all three of us would be going together. I wanted to keep the full price under $3000 because that's all we had left in terms of travel budget. We ideally wanted to spend less because we knew we'd need some money to keep ourselves afloat while over in the UK until we got jobs but, if we had to, we agreed to bite the bullet and use all the money we had left.
The first thing I looked at was going with Air Transat whom we flew with normally when we were going to and from the UK. They offer the cheapest flights and they fly into Manchester which is a shorter trip to Nottingham than it is from Gatwick. (Marc argues this isn't true but it is, it's shorter by almost 3 hours and cheaper too if planned accordingly… Which we couldn't this time around). Manchester also worked out to be cheaper for the time we were flying at, flying into London was more expensive because we were coming into summer. So I checked out how much pets would be and from what I could find it was going to be around $500 for Hera's ticket and the price of her crate for cargo. Looked good to me.
So I rang Air Transat up to ask a few questions. I was redirected to Air Cargo because "Transat doesn't deal with pet transport." Air Cargo informed me they do fly pets but they have to be flown through a pet agency. Well… Pet agency = $$$ in my eyes. So I cringed, hung up and went back to the drawing board.
Air Canada allows pet owners to take responsibility for their pet's boarding and arrival, they also charge around $1000 for both pet and crate however plane tickets for humans were coming in around $1200pp (this was a one-way ticket price) and as you can tell this was over our budget, so I scrapped that and moved on to British Airways.
They were charging around $2000pp (also, one-way) for the flight so I just left their website all together and tried to find someone who was a known airline but not a "big name" like Air Canada and British Airways. I couldn't find anyone… Part of the problem for flying pets into the UK is that the UK requires pets enter through approved air routes which meant only certain airlines flew these routes and you were limited to using only these airplanes. No matter what I did it all came back to Air Transat for being the cheapest for human flights. So, the next thing I did was start researching Pet Agencies that specialize in international travel.
After a quick Google search I had three options: Worldwide Animal Travel (great reviews on most ex-pat sites), Airpets and Lyon Pet Mobile Services.
I went onto the first two websites and filled in the details of my carrier and Hera's height, length, and weight waiting for a quote. Within 24 hours Airpets replied to me letting me know that any quote I receive from a competitive service they will beat – not exactly the information I was looking for. I was still trying to figure out if going this route would be cheaper than Air Canada or British Airways. So I deleted the email with an eyeroll. Then I waited. And waited. And waited until finally my patience wore thin and Worldwide's promise of a 48 hour quote had been sufficiently surpassed I called them. The receptionist took my information and assured me I would hear from someone by the end of the day. Did I? Of course not.
So I called again Monday, again I was promised end-of-day – nothing. Finally, I called back Wednesday (cos I gave them the benefit of the doubt for Tuesday) and demanded I speak to someone because not only had 48 hours passed but I had called twice before and was both times brushed off. I know you're busy but if you guarantee a quote… you need to guarantee the quote gets to the quotee. So I spoke to the agent in charge of my account who claimed she had her assistant call my Friday and then promised me they'd send me the quote right then. I made her stay on the phone until I got it.
Worldwide Pet Travel? They quoted me $2500 – despite the fact I was: providing my own carrier, bringing the pet to the airport myself, getting the certified vet health paperwork myself and she wouldn't be staying overnight in any facilities. I laughed. Out loud. On the phone, in her ear. And then I said goodbye.
So, thoroughly miffed by this entire experience I called up Lyon Pet Mobile because they didn't have an online quote. I ended up speaking to Lorna on the phone for 30 minutes while she took all my information in great detail, heard about what was happening to us and that we were looking for the cheapest option, gave me her opinion on how to make the whole thing cheaper and finally she said she had to leave to take another pet to the airport that night but promised that I would have my quote the next day.
I did.
Yeah, the grammar is a little bit cringe and it made me wary when I saw it but I promise you – this is a 100% legit business. I wouldn't be blogging about bringing my dog to the UK if she had been dognapped right? So as you can see I was quoted $1275 and she laid out exactly what I was paying for (which I liked). I ended up actually paying $1300 because once we booked the flight I was charged a $25 "after hours" fee but my OCD liked that we rounded it all up anyways.
The next thing I had to do was get all the paperwork done and ensure Hera's vet checks were all done in the right order. And before I begin telling you these steps I just want to explain one thing to you. Vets will tell you that you need "months" to get your pet ready to go over to the UK because of the strictness of the rules but I can assure you this is not the case if you are on top of everything. I got everything done in under a month because I had taken pre-emptive steps.
First and foremost your dog needs to be microchipped before you go about doing anything. Your dog should be microchipped anyways just in case they get off their leash or something worse happens. It's in your best interests and most Vets only charge $40 for the procedure so it's not a hefty thing. We got Hera's done when she was spayed because we were already paying for anesthesia which is where the price gets hiked. So if you're going to do it, do it when they're a puppy and you've gotta do what's right in the first place.
Once your pup is microchipped it's a fairly breezey ride from there provided your vet is nice. The next thing you need to do is get a rabies booster. Make sure when doing this that your vet scans the microchip before doing the booster and marks this down on the paperwork you receive. This is necessary for CFIA; they are hardasses. Rabies shots must be done at least 25 days before you leave. It doesn't matter how long before you leave as long as it's at least this time and your rabies booster isn't over a year old.
The next thing you need to do is get tapeworm treatment up to 72 hours before you leave. It cannot be before this so what we did is we got it done the day before. Yes, this makes it tough on your vet for scheduling because it's a last-minute appointment but the staff at Burgess Animal Hospital in Cambridge, On are amazing and consistently helped us out. We had to accommodate but coming in right when they opened and were squashed in between other's appointments but they stayed with us as long as we needed and didn't rush us.
At this point it's important to bring your paperwork, it's the Non-Commericial Movement of five or less dogs, cats, ferrets form from the CFIA website. Now I will tell you exactly how to fill out this paperwork so you don't have to do what we did – that is, go back to the CFIA twice, one time on the DAY OF flight. It was stressful.
I shall bold this points so you don't miss them.
1. Your vet must fill out everything (including the page numbers on the bottom of the form, yes… I know), the only thing you sign is your signature. That is all. 
2. Item I.28 – the species name must be scientific. Do not put "dog/cat/ferret". Also, after listing the animals the vet must put a diagonal line through the rest of the box. 
3. Item II.2 this is an either or statement and your vet must cross out the statement that does not apply. For going to the uk it's the "or" statement (the animals come from or are scheduled to transit through a third country). 
4. Items II.4/II.5 – .4 again have your vet cross out diagonally the section they do not fill in. .5 the "either" statement is what they cross out (the dogs have NOT been treated).
5. Ensure your vet stamps the veterinary stamp with their address on every page he signs (pages 1, 2, and 4). 
6. The only bits of this paperwork that shouldn't be filled out when you're done is item I.2 which is a reference number the certified veterinarian at CFIA gives you and then that vets signature on page 4.
It costs $20 to get your certified check and they only take cash so don't forget that when you go to the CFIA. I highly suggest if you're trying to cut costs with your travel to do this part yourself. It's not hard if you know what you're doing and if you follow the above steps to the letter you won't have any problems.
Don't forget to also get a letter on your vet's letterhead stating your animal is fit for travel and bring that with you along with proof of rabies, microchip and their tapeworm treatment. We didn't have proof of the microchip because it was put in with her spaying so we had our vet state in the letter when the microchip was administered and what the number of the chip was, the CFIA accepted this.
Everything needs to be signed and stamped. If it feels your paperwork isn't riddled with stamps… You've done something wrong. You need stamps on everything, even letter heads.
From there it was easy, we dropped Hera off in Markham on the morning of our flight with the pet agency and she took care of her for the day by taking her for walks and feeding her. I was a nervous wreck on the plane, I harassed the flight attendants asking them to check if the pets had been loaded. The flight attendant was understanding and kind, she personally went below to check and let me know that my puppy was on the plane and happy. I breathed easy for the rest of the trip.
When we got there we had to go to the cargo section of the airport to pick Hera up. But by the time we were through customs and had our luggage, found a cab and got there she had already been processed and was making everyone there love her. I was thankful we didn't have to wait long for her, I think this was the best part of going through Manchester – they are fast. Heathrow quoted me a 6 hour wait while Gatwick said 4. There was no wait at all for Manchester so we were on our way.
Now, carrying a massive crate (for a ridiculously small dog) and three huge suitcases and two carry ons through Manchester Airport and on two train connections… That was the worst bit of all. But we all made it in the end.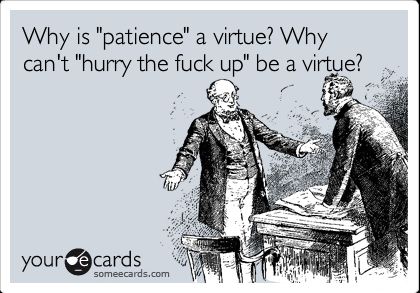 That sounds like an informative title, as though I'm going to be able to share with you some insightful idea as to how the process works or how to make it work for you… Well, sadly this isn't.
That being said, I'm happy to share my version of the events leading up to my receiving my tier-5 youth mobility visa for Canadians. I shall first begin with my personal history regarding visas and the UK. I have lived in the UK previously, the first time for 6 months on a work/study visa that limited me to 20 hours a week part-time work and no benefits claim. When this visa expired I was still living in the UK with my partner so I left and went to Berlin for three days before returning to the UK and claiming visitor's status at port of entry.
When I got my visa the first time around I spent $900 getting it. I had left my application really late and applied the last week of December when I had tickets to leave the country on the 13th of January. So, thinking I needed to rush things I paid for the priority service – $170 USD. I also, stupidly, applied through an assistance program because I was young, naive and I googled. So what should've only cost me, at best, $500 ended up being almost double that because I paid for someone to do – basically – nothing I couldn't do and they don't even make the decisions on the application!
"But Kyleigh, how do you not know you were using an assistance program?" Because they set up their website to look exactly like VFS Global (who are the legitimate visa officers) and I thought "oh, okay. Looks legit." And went with it. Also, retrospectively, I know now it was a processing agency because the actual process I went through with VFS was a lot more secured than the first time around, if not a bit sketchy.
Anyways! Fast forward the present day, we've found out we're being deported and we have two options: I come to the UK on a visitor's visa and leave in 6 months to come home for a few weeks and re-enter a few weeks later (the entire time not working and Marc being the sole bread-winner) or I apply for the visa. Obviously, the latter was the only real option.
With the help of friends who had done the process the right way I found the government website I had to go to to start the process.  From there the process is really straight forward, fill it all in to the best of your ability and as honestly as you can. If you've been given a speeding ticket, include that in your criminal offences. It's minor but you don't want to risk anything. For me, I included that I wasn't travelling alone but going with my partner who was a UK citizen. It was a risk that left me worrying they'd think I'd want to overstay my 24 month allowance to be with him but I also didn't want any hiccups at the border so I put it on. Worse case scenario? I was denied my visa, out $350 and had to do that annoying visitor route.
After submitting my application I set up my biometrics appointment for Toronto. Biometrics means that they take your photo to prove the same person submitting the application was the person the application is for (as the office you submit your passport and application to are not the processing office but a third party office who just processes the paperwork and mails it to the embassy). They also take your fingerprints and that's important for when you come through the border agency upon arrival.
At this point in time I was given the option to have my passport mailed to me for a fee or I could pick it up in Toronto. The price of gas versus paying for this service was in favor of the service so I went with that (I lived about an hour outside of Toronto – without traffic). The second option was to have my application put to the front of the queue via the priority service (the one I used last time). So first thing I did was check processing times. According to the website at the time it was taking around 20 business days to return 95% of all applications to their owners, 13 days for 85% of applications. These are pretty good odds and I had 28 business days until I had to leave, that wasn't cutting it too close – I thought.
So I submitted my online application on  May 9th, May 12th was my biometrics appointment and I didn't receive my passport back until … June 3rd. We were flying out June 4th. Or well, Marc and Hera were.
Marc and I had grown increasingly more stressed with the idea my passport wouldn't be back to us one way or the other in time so we bought his ticket separately (3 days later than he was supposed to leave the country), paid for everything involving Hera and waited with baited breath and sleepless nights to find out if I would be flying out with my family. Supposedly they email you to inform you that your application has been processed and is being returned to you, but I didn't receive any warning. In fact, I wouldn't have known I could buy my plane ticket on the 2nd if not for the fact I was religiously checking the tracking details of my DHL return envelope.
With all said and done though, it finally got to us and we all flew out together.  Though, that e-card up there is soooo true.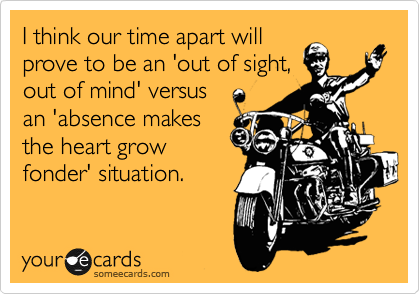 Well, that was a prolonged absence I didn't intend for. I thought maybe I would be gone for 2 weeks at best but it suddenly is 2 months later and I'm scratching my head wondering where the time went. As you know, or maybe you didn't know, we were being deported from Canada back in May.
It was a tough thing to do – move countries. We left a lot of things behind because we didn't know whether or not we'd be moving back in a year but then there was always the possibility of staying long term so we had to decide on the things to bring with us that were important. Turns out I have a lot more important things than Marc does… The strife of being a woman, I tell you.
Not only did moving our lives make things tough but we were bringing our dog overseas with us too. Yikes! I'm planning on doing a few posts covering my experiences of moving to England from getting my Visa (stress ball and a HALF) to moving Hera with us (*cue Abba's Money Money*). Maybe you don't care but guess what? I'm going to tell you anyways.
I've been really stressed lately what with settling in at my in-laws and looking for jobs so I realized I really needed to get back into blogging if only to have somewhere I could vent all the thoughts and worries pent up inside of me. And then when I had nothing left to bitch about I could use my blog as an outlet for the excess energy I have. Sure, we have literally no money to our name right now to go out and buy crafting toys but gosh-darn-it I'm going to find some way to be creative and share it with you!
So, basically this huge, rambly post was just to inform you that I'm back. Finally. And to explain this absence mildly. I hope you can forgive me and I hope that you'll stick around a little longer until I get this blog back on it's feet (yay for only losing 2 followers in 2 months!). If you didn't know, I love all you so much for sticking around so please bear with me for a few more weeks.
Since Marc and I announced we're going back to England one of the main things I've been thinking about is the prospect of getting our own place. It's been a while since I lived on my own and Marc's never actually done it so part of us going back to England is our plan to only stay with his parents for a short period of time until we both have jobs and can find our own place.
So, with this in mind I've been house hunting when I probably should be job hunting. We've found a few really nice terraced houses and apartments that we like which then inspired me to the idea of "oh my goodness, I'm going to have a house of my own to decorate!" So I've been stalking Pinterest as well.
For today's post I wanted to share with you my living room inspiration. It's the one place in the house each family probably spends the most time so it's gotta be comfortable and easy on the eye.
I drew my inspiration from the Moroccan inspiration I've seen floating around. Lots of patterns, bright colors and gold but then I also threw in wood because Marc and I are very natural contemporaries when it comes to our tastes so our place wouldn't be complete without some natural looking fixtures.
When I think of Morroco I think of plush pillows thrown on the floor which is why I picked a faux wood ottoman and put my pillows on the couch instead. I think of screen dividers and gauzy material like the sheer curtains I've picked. Candles also come to mind and any living room of mine is sure to have an abundance of those, I simply love candles!
And most of all, I love the color scheme: purple, teal and gold. The rug is a lot more colorful than that but I think it ties the colors together nicely and also helps with that foreign influence because of how many colors there are in the pattern.
What do you think? What does your dream living room look like?
It's been a crazy month for me, getting everything sorted for the big move, keeping my social calendar full with friends who want to see us before we go, and still trying to get time together too. There was a point last week when I had so much to do that I didn't see Marc for longer than 5 minutes for three days straight. We tried to stuff as much time in as possible over the weekend which was nice. Even if it was just lying in bed helping Marc with his resume while he teased me and made me laugh. It was still nice just talking.
Going back to basics is so cathartic. When you're stressed, upset, worried, whatever; it's the perfect thing to brighten your mood.
So, going back to basics with my food I was longing for a grilled cheese. It was my favourite thing as a child growing up and it's definitely a basic sandwich. But my friend gave me the idea of doing an Inside Out Grilled Cheese which proved to be possibly the most brilliant twist on a grilled cheese ever. No longer is the grilled cheese just basic, it's complicated and delicious.
And it's totally unhealthy though.
Except I'm never going to have a grilled cheese the same ever again. And hopefully after this you'll never have a grilled cheese the same either.
For my bread I used two 1′ slices of homemade bread using my Dinner Roll recipe and sliced up some aged cheddar cheese. To start I buttered one side of the bread and grilled it in a pan until golden and crispy, I then laid the cheese on the golden side before putting it together to make the sandwich.
Grilling the bread first helps to make the cheese melt. Then, I grilled the outside the way you normally would when making a grilled cheese. Once the outside was golden as well I laid slices on the bread and very carefully – because they're going to fall and go all over the place – put the cheese down with the sandwich on top. Then let the cheese grill. It will melt and go hard, and eventually burn so be careful and watchful. When one side is done flip it and do the other side.
Enjoy with ketchup, mustard, barbeque sauce, or whatever you like to dip your sandwich in. I promise you, you won't regret it!
This is the quote that got me through high school and university. It was the quote that inspired to remind me that those little things we have a tendency to dwell on aren't at all as important as we think they are. It's lengthy, but I'd love to get a tattoo of this somewhere. Even if it's a little one.
Here are some of my other favourite quotes: